Ace Exports, is a fourth generation family run business of leather and Shoe manufacturing, based upon a tradition of unmatched craftsmanship earned over eight decades. We have built on our inheritance of specialized experience and knowledge, by assuring the highest quality of our products, equipped with the latest machinery & equipment and a workforce of highly qualified professionals and skilled artisans, backed by twenty first century quality control.
At ACE, our commitment to Quality extends to every step until the product is delivered to the customer's satisfaction. All sourcing and manufacturing is done to match the customer's requirement. A separate dispatch team monitors all export shipments, tracking every step, from order receipt to order delivery. Our level of commitment is unmatched.
At ACE, the only acceptable standard of performance is customer's complete satisfaction..
A tour of the factory would reveal, to the discerning eye, all the ingredients to make high performance and aesthetically appealing footwear are installed and in-use. If full leather sole is needed the requisite technology is available. And if Genuine Hand-made Goodyear-welt and Hand-stitched down were sought the wherewithal to make them is also indigenous to the factory.
A footwear expert will see a well-planned unit, housing advanced, versatile and painstakingly-maintained machinery, run by dedicated, skilled personnel, who obviously take pride in producing footwear that, as per their expertise, and their company's policy, should set industry standards. Matching and then surpassing, the best anywhere in the world.
At Ace, our capacities may be modest but our aspirations continue to climb. With tenacious resolve, we are focused on expanding our horizons, towards rapidly changing technologies and higher production.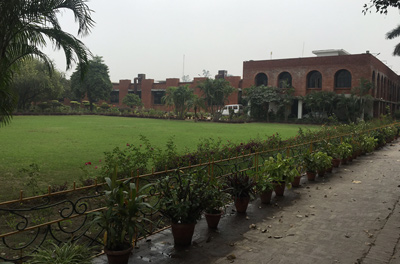 Vision
Be, and be recognized, as the best product and service company in the footwear industry in India.
Mission
We will provide products and services of superior quality which improves and protects the health of the feet of our customers. We are the innovator and driving the industry.